What To Know Before Researching The Best Annuities (Must Read)
There's a lot of noise out there when it comes to financial advice about annuities. It can be tough to sort through all the conflicting information and determine what's best for your situation. That's why it's essential to get advice from someone with experience in the industry.
The Annuity Expert is an annuity and insurance agency staffed by independent licensed financial professionals. We have years of experience helping people find the right products for their needs. And because we're not affiliated with any company, we can give you unbiased advice about which annuities or insurance policies are right for you.
So if you're looking for sound financial advice that you can trust (and not from a freelance writer with zero industry experience), welcome to The Annuity Expert. We'll help you sort through all the options and make the best decision for your situation.
Disclaimer: We are licensed financial professionals representing and selling these annuity companies. Because rates and features change frequently, contact us below for the most up-to-date recommendation for your specific situation.
And remember, not all annuities are created equal.
What Are The Best Annuities
There are a variety of annuities on the market, and it can be challenging to determine which one is right for you. However, we believe that the best annuity is those sold by A-rated annuity companies with A.M. Best. The insurance company will provide the highest guaranteed income, the best and safest tax-deferred growth, and above-average interest rates. In addition, the Annuity Expert focuses primarily on insurance-based annuities to prevent clients from losing money while paying high annual fees, so variable annuities will not be included in the recommendations.
Read about the best annuity companies we recommend.
Disclaimer: Unlike most investments, you don't know which product will outperform the other because it's based on market performance. However, in most cases, you can control the quality of the annuity of your purchases simply by utilizing an expert (like us!).
For example, if you're seeking guaranteed income, we can find the annuity that will pay you the highest retirement income based on your goals.
Now onto our recommendations!
The Best Annuities (Products)
The Best Fixed Annuities
When it comes to fixed annuities, there are many options out there. And with so many choices, knowing which is right for you can be tough. But there are some things to look for that can help you narrow down the field. First, go with a highly-rated company with a strong reputation. Then, make sure the interest rate is competitive. And finally, choose an annuity that is easy to understand and has no gimmicks.
By following these guidelines, you can be sure you're getting the best possible deal on a fixed annuity.
The Best Immediate Annuities
We typically don't recommend immediate annuities because we aren't fans of retirees giving up control over their savings (with little to no interest). However, some SPIAs offer emergency liquidity features that we like.
If you seek an immediate income annuity, consider fixed index annuities with a guaranteed lifetime income rider, and start the income immediately. Annuity owners will have the flexibility to turn the retirement income on or off, access their savings, and be able to keep up with inflation and earn interest while receiving the income for life.
The Best Fixed Indexed Annuities
When it comes to retirement planning, there are many different options. One option that has gained popularity in recent years is the indexed annuity. Indexed annuities offer features that can appeal to retirees, including the potential for high lifetime income and upside potential while protecting your savings from losing money. The best-indexed annuities will offer the highest income and upside potential while providing high protection for your savings. So if you're looking for an option to help you maximize your retirement income, an indexed annuity may be the right choice.
Lifetime Income Annuity
Seeking future income: North American's Income Pay Pro Annuity (A+ Rated) and Nationwide's New Heights Deferred Income Annuity (A+ Rated)
Seeking a steady income now: North American's BenefitSolutions Annuity (A+ Rated) and North American's BenefitSolutions Annuity (A+ Rated) are great deferred income annuities.
Best Index Strategies For Growth
Best fixed index annuity (S&P 500-based): Americo's LibertyMark Freedom fixed indexed annuity (A+ Rated)
Best fixed index annuity (Nasdaq-based): Athene's Performance Elite fixed indexed annuity (A Rated)
Best fixed index annuity (fixed interest rates): Oceanview's fixed-indexed annuity
Death Benefit
Americo's ClassicMark will provide beneficiaries with 130% of the account's value with the HeritageMaximizer rider.
Athene Agility offers the income base with a massive bonus paid out over a series of payments at death, and there's no cost for this feature.
The Best Guaranteed Annuities
There are a few key factors when searching for the best annuity.
First, compare interest rates. A higher interest rate will offer more growth potential for your investment.
Next, consider whether you want a premium bonus. This can immediately boost your investment, but it is essential to understand the terms and conditions attached to the bonus before investing.
Finally, think about whether you want a lifetime income stream. This type of annuity can provide peace of mind in retirement, but it is essential to ensure that the income stream will be adequate to cover your needs.
Average Interest Rate: Oceanview's Harbourview MYGA
Best Guaranteed Minimum Interest Rates: Americo's LibertyMark and ClassicMark guarantee at least 1% annually on 100% of the premium.
Premium Bonus: Athene Performance Elite 15 PLUS guarantees a 20% bonus.
Income Generation: F&G's Safe Income Advantage Annuity
The Best Bonus Annuities
If you're looking for an annuity that offers a sign-on bonus, you may want to consider a bonus annuity. When you sign up, these annuities offer a lump-sum bonus, which can help offset any losses in your portfolio and give you a head start on your retirement savings.
Athene Performance Elite Series (Up to 20% Bonus)
Fidelity & Guaranty's Performance Pro (Up to 15% Bonus)
Midland IndexBuilder (Up to 11% Bonus)
The Best Fixed Income Annuities
If you're looking for a way to guarantee a monthly retirement income, then a fixed-income annuity may be right. These annuities pay a fixed monthly amount for as long as you live. And even if the annuity runs out of money, the monthly payments will continue coming from the insurance company. That means you can rest easy knowing you'll always have a steady income stream, no matter how long you live. So if you're looking for a way to ensure a comfortable retirement, consider a fixed-income annuity.
F&G's Safe Income Advantage (A- Rated)
American Equity's IncomeShield (A- Rated)
Nationwide's New Heights Deferred Income Annuity (A+ Rated)
North American's BenefitSolutions Annuity (A+ Rated)
The Best Deferred Annuities
The best-deferred annuities offer both growth potential and solid lifetime income payouts.
Athene's Ascent Series provides solid growth potential with lifetime income (for a fee)
Athene's Agility Series provides solid growth potential with increasing lifetime income for inflation protection (no additional fee)
The Best Paying Annuities
The Best Annuity With Long-Term Care Riders
With the rising long-term care costs, many people are looking for ways to protect their assets. One option is to purchase an annuity with a long-term care rider. While there are several different types of annuities, the best annuity for long-term care costs is one that will pay for most, if not all, of the expenses. There are a few things to consider when choosing an annuity, such as the length of the contract and the payout options. However, with careful planning, an annuity can be an excellent way to cover the cost of long-term care.
Deferred Annuities With Long-Term Care Riders: North American's VersaChoice Annuity (A+ Rated)
Long-Term Care Annuity: Global Atlantic's ForeCare Deferred Fixed Annuity (A Rated)
The Best Annuity For Young Adults
Several fixed index annuities provide the highest upside potential with protection from stock market loss. In addition, these products offer great flexibility and can be tailored to your specific needs.
These products will also allow you to purchase even more upside potential. This means that you can have peace of mind knowing that your downside is protected while still having the opportunity to maximize your returns.
When choosing a fixed index annuity, compare the available products to find one that best suits your needs.
Athene's Performance Elite Series
American Equity AssetShield Series
The Best Returns On Annuities
These annuities illustrate the highest returns (hypothetically). The image below is a snippet from my annuity to give you a better idea of returns.
What Do We Not Recommend In Annuities
When planning for retirement, you want to ensure that you work with the best insurance company. After all, your retirement savings are likely to be one of the most important investments you will ever make.
That's why we only recommend working with an A-rated insurance company. These companies have a proven track record of success in their claims-paying ability and offer many features to help you meet your retirement goals.
However, we understand that there may be some instances where you need to work with a B-rated company to get a specific feature unavailable from an A-rated company. In these cases, we still believe obtaining your retirement goals is possible.
In most scenarios, we do not recommend a variable annuity because we're not fans of retirees losing money or paying 2-3 times in annual contract fees compared to other annuity products.
Check out our recommendations for the worst annuities to avoid.
The Best Annuity Companies
The Best Annuity Companies With The Best Products
Midland National Life Insurance Company
Lincoln National Life Insurance Company
North American Company For Life And Health Insurance
Athene Annuity & Life Company
American General Life Insurance Company
The Best-Rated Annuity Companies
Insurance companies are rated by organizations like A.M. Best, Standard & Poor's, and Moody's. These ratings give consumers an idea of the financial stability of an insurance company and how likely the company is to be able to pay out on claims. However, it's important to note that these ratings don't necessarily reflect the quality of the products offered by an insurance company.
For example, an "A+"-rated insurance company could offer products with little to no growth potential or a lower income for life.
When selecting the best annuity companies, we employ a comprehensive methodology that includes the following criteria:
AM Best Financial Strength Rating: AM Best is a specialized independent rating agency that evaluates insurance companies. They assign a letter grade, reflecting a company's financial health and its capacity to honor claims.
S&P Global Financial Strength Rating: Standard & Poor's, another reputable credit rating agency, offers insights into a broad range of companies, not exclusively insurers.
Comdex Rating: This unique system amalgamates scores from the four principal credit rating agencies: AM Best, Standard & Poor's, Moody's, and Fitch. The Comdex score then distills these evaluations into a singular numeric value, ranging between 0 and 100—where a score of 100 is optimal.
NAIC Complaint Index Score: Overseen by the National Association of Insurance Commissioners, this index monitors the volume of complaints an insurer accumulates. The complaint index score provides a ratio juxtaposing the number of complaints an insurer has with the industry average for companies of analogous size. A score below the mean is favorable, signaling that the insurer has garnered fewer complaints compared to its counterparts.
Annuity Products: A company's high ratings don't necessarily translate to the best annuity product for you. While these ratings indicate financial strength, it's essential to consider how the product aligns with your financial goals and needs. Take New York Life, for instance. Despite being a highly-rated company, some of their annuity options might require you to relinquish control over your funds or expose your retirement savings to market fluctuations. A strong company doesn't always equate to an ideal product for every individual.
The Best Annuity For Seniors
There are a few key factors to consider when finding the best retirement annuities for seniors.
First, finding a product that will protect your investment from stock market losses is essential.
Second, you'll want to find an annuity that guarantees a stream of income for as long as you live.
Third, choosing an annuity will help pay for long-term care expenses is helpful.
And finally, you'll want to find an annuity that leaves your beneficiaries a death benefit in a lump sum.
By considering all of these factors, you can be sure to find the best annuity for your needs.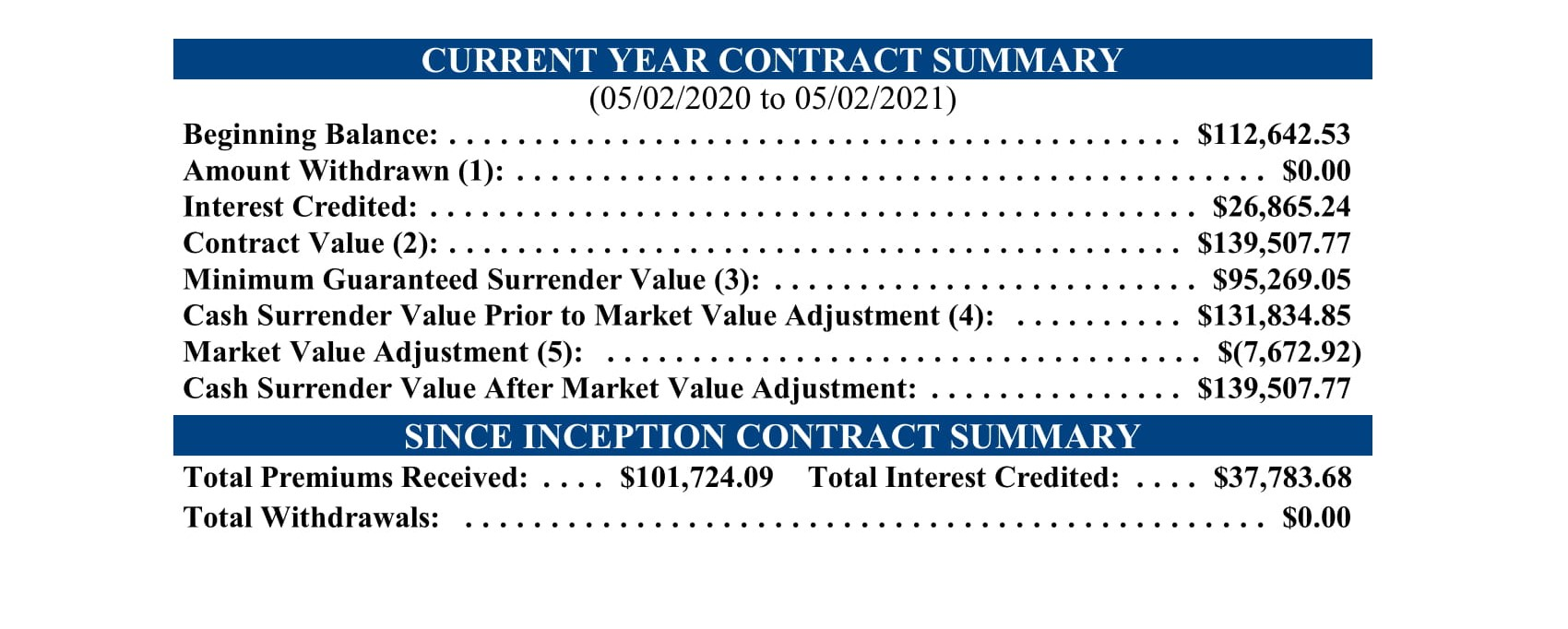 The Best Annuity For Retirement
When it comes to annuities, there is no one-size-fits-all solution. The best annuity for retirement will depend on your individual needs and objectives. However, some features are common to all suitable retirement annuities.
First and foremost, a suitable annuity will provide a steady stream of income that you can rely on in retirement. It should also offer a safe investment option with potential growth without risk.
Additionally, a suitable retirement annuity should provide long-term care benefits in case you need assistance with activities of daily living.
Finally, a suitable annuity should also provide a death benefit so your loved ones are cared for if you pass away.
How We Evaluated the Best Annuities: An Independent Perspective Since 2009
Leveraging our extensive experience dating back to 2009, we, as independent annuity brokers, represent over 30 premier annuity companies. Our evaluations are rooted in comprehensive research, firsthand expertise in the field, and an unwavering commitment to serve your best interests.
Choosing the Right Annuity for Your Needs
Annuities, being long-term investments, require careful consideration. If you decide to cancel prematurely, many contracts impose a significant surrender charge. Thus, it's vital to select a reputable annuity company upfront. When evaluating potential options, consider these key aspects:
Competitive Returns and Income: Annuity companies offer varied investment rates and associated performance and income guarantees. Ensure the one you select is at the forefront of competitiveness.
Reasonable Fees: The higher the annual fees, the less you'll earn from your annuity. Always evaluate the fee structure to ensure you're getting good value for your investment.
Beneficial Annuity Features: The ideal annuity provides some level of flexibility, such as allowing early, penalty-free partial withdrawals. Moreover, some companies offer customizable contracts with riders that provide additional benefits.
Financial Stability: An annuity might need to serve you for decades. It's essential that the insurance company remains solvent throughout this period. Due to its importance, we've placed a significant emphasis on a company's financial strength in our evaluations.
Customer Satisfaction: Gauge the company's reputation by checking its NAIC complaint index. The annual J.D. Power survey for annuities also offers insights into customer satisfaction levels. During retirement, the last thing you'd want is to grapple with payment disputes. Companies with higher customer satisfaction ratings tend to resolve issues swiftly and efficiently.
Next Steps
Knowing where to start when it comes time to invest in an annuity can be difficult. With so many products available, how do you find the best one for your needs? By comparing different options and understanding the terms and conditions of each product, you can make an informed decision about which annuity is right for you.
If you're ready to start, contact us today for a free quote. We would be happy to help!
Request The Best Annuity Quote
Get the best annuity quotes from a licensed financial professional. This service is free of charge.
Frequently Asked Questions
Please note that annuity products are not approved in all 50 states. However, some states have their version of the product. Finally, annuity rates change constantly, so use this as a reference.
What are the best retirement annuities that protect your original investment?
Regarding annuities, fixed deferred annuities (Indexed and MYGA) are often considered the best option for those looking to protect their original investment. With a fixed deferred annuity, your money is invested for a set period of time, typically between 5 and 10 years. During that time, your money will grow safely, ensuring your investment is safe and sound and you will not lose money. When the annuity's term expires, your money will be liquid, allowing you to withdraw the annuity in a lump sum, transfer it to another annuity, or keep it in the same retirement account.
What are the best pension annuities?
F&G's Safe Income Annuity and Nationwide's New Heights Deferred Income Annuity offer the best pension annuities.
What are the best-rated immediate income annuities?
F&G is the best annuity provider that offers immediate income.
What are the best-indexed annuities for income?
We recommend Athene, American Equity, Nationwide, and Fidelity & Guaranty. These annuity providers offer higher monthly income amounts.
What are the best long-term care annuities?
What are the best fixed-income annuities with bonuses?
Athene's Performance Elite Series
What are the best ten-year annuities?
We like Athene's Agility 10 annuity because there are no fees and a lifetime income rider is included at no additional cost. The income can increase too to help with inflation!
What is the best "period for certain" deferred annuities
Period Certain is the annuity providers paying your money back to you in a fixed amount of time with little to no interest. You are better off withdrawing from the annuity's account like a savings account and earning higher interest rates while maintaining liquidity.
What Is The Best Annuity, Nerdwallet?
Nerdwallet is a personal finance website that advises on topics like credit cards. While Nerdwallet is generally a well-respected source of information, its guides on annuities are often inaccurate. Nerdwallet relies heavily on freelance writers with zero annuity industry experience. As a result, their guides are often biased and filled with errors. If you're considering an annuity, it's essential to research and consult a financial advisor who knows your specific situation.
What are the best retirement annuities with a proven track record?
What are the best retirement annuities with a proven track record?
American Equity and Lincoln Financial have maintained a proven track record with consistent renewal rates.
What are the best annual reset annuities?
We recommend Oceanview for the best annuity with an annual reset. In addition, they offer an S&P 500-based product in multiple terms and solid rates.
What are the best annuities with no surrender charge?
Return of Premium annuities is one type of annuity that does not have a surrender charge. Therefore, you will not be penalized if you need to withdraw your money early.
What are Forbes best picks for annuities?
Forbes' opinion on annuities isn't legitimate because freelance writers create content with zero experience in the industry. Their goal is to generate traffic and advertise to you. Forbes relies on these writers to provide accurate and unbiased information, but they cannot be trusted. Therefore, you should take Forbes' opinion on annuities with a grain of salt.
What are Barron's best picks for annuities?
Barron's is a well-respected financial magazine, but that doesn't mean everything they write is legitimate. In particular, their opinion on annuities isn't always accurate. Barron relies heavily on freelance writers with zero annuity industry experience. As a result, their guides are often biased and filled with errors.
What are the examples of best growth annuities?
When choosing the best growth annuities, you can opt for fixed annuities with stable interest rates or variable annuities that fluctuate with the market. The fixed index annuity offers a balance between the two, tying your interest rate to an index like the S&P 500, allowing you to benefit from market upsides while being shielded from downsides, and ensuring predictable monthly payments.
What are the best insurance annuities to roll an IRA into?
When it comes to retirement planning, there are a lot of options to consider. One popular option is to roll an IRA into an insurance annuity. Insurance annuities can provide several benefits, including asset protection and a guaranteed income stream in retirement. There are a few different types of insurance annuities, so choosing the right one for your needs is essential. Fixed annuities offer a guaranteed rate of return, regardless of market conditions. This can provide peace of mind if you're worried about market volatility. Variable annuities offer the potential for higher returns, but they also come with more risk. Finally, equity-indexed annuities offer fixed and variable features, providing some upside potential while offering downside protection.
What are the best living benefits annuities?
A living benefits annuity is often the best option for those looking for the highest monthly income. These annuities provide retirement income for as long as the annuitant lives, making them a valuable tool for ensuring a secure retirement. In addition, living benefits annuities often offer higher payouts than other types, making them an attractive option for those who want to maximize their retirement income. Nationwide, American Equity and Fidelity & Guaranty offer some of the best products.
What are the best tax-free annuities?
Roth IRA annuities and long-term care annuities are two of the best options for tax-free income in retirement. Roth IRA annuities offer tax-free growth on your investment, and you can withdraw your money free of income taxes in retirement. Long-term care annuities provide a tax-free income to pay for long-term care expenses and offer tax breaks on your premiums. Both of these options offer significant tax advantages, making them good choices for retirees who want to minimize their taxes in retirement.
Which annuity companies should we avoid?
Annuity companies to avoid are those with "B" financial ratings unless a particular need is met that an "A- or better" company can not meet.
Related Reading