Cheap Life Insurance Quotes
Our quotes tool is invaluable for finding the cheapest life insurance quotes, including whole, universal, final expense, and term life insurance. Enter some basic information, and we'll provide quotes from the cheapest life insurance companies.
You can compare life insurance rates and coverage levels to find the best policy that fits your needs. And if you're unsure how much life insurance you can afford, our quotes tool can help you determine that.
Just enter the amount of life insurance coverage you're interested in, and we'll let you know how much it will cost monthly.
Finding the cheapest life insurance company has never been easier with our quotes tool.
Finding the Cheapest Life Insurance
To find the cheapest life insurance, consider the following steps:
Assess Your Needs: Determine how much coverage you need based on your financial situation.
Choose Term Life Insurance: Generally, term life insurance is cheaper than whole life insurance.
Shop Around: Get quotes from multiple providers to compare rates.
Stay Healthy: Healthier individuals typically receive lower rates.
Opt for a Longer Term: Longer terms can sometimes have lower annual rates.
Buy When Younger: Rates are lower for younger individuals.
Cheapest Term Life Insurance
The cheapest term life insurance is typically found by:
Opting for the Lowest Coverage Amount: The minimum coverage amount offered by insurers, which varies but is often around $100,000.
Youngest Age Consideration: The younger you are, the cheaper the rates. For example, a 20-year-old might get the lowest rates.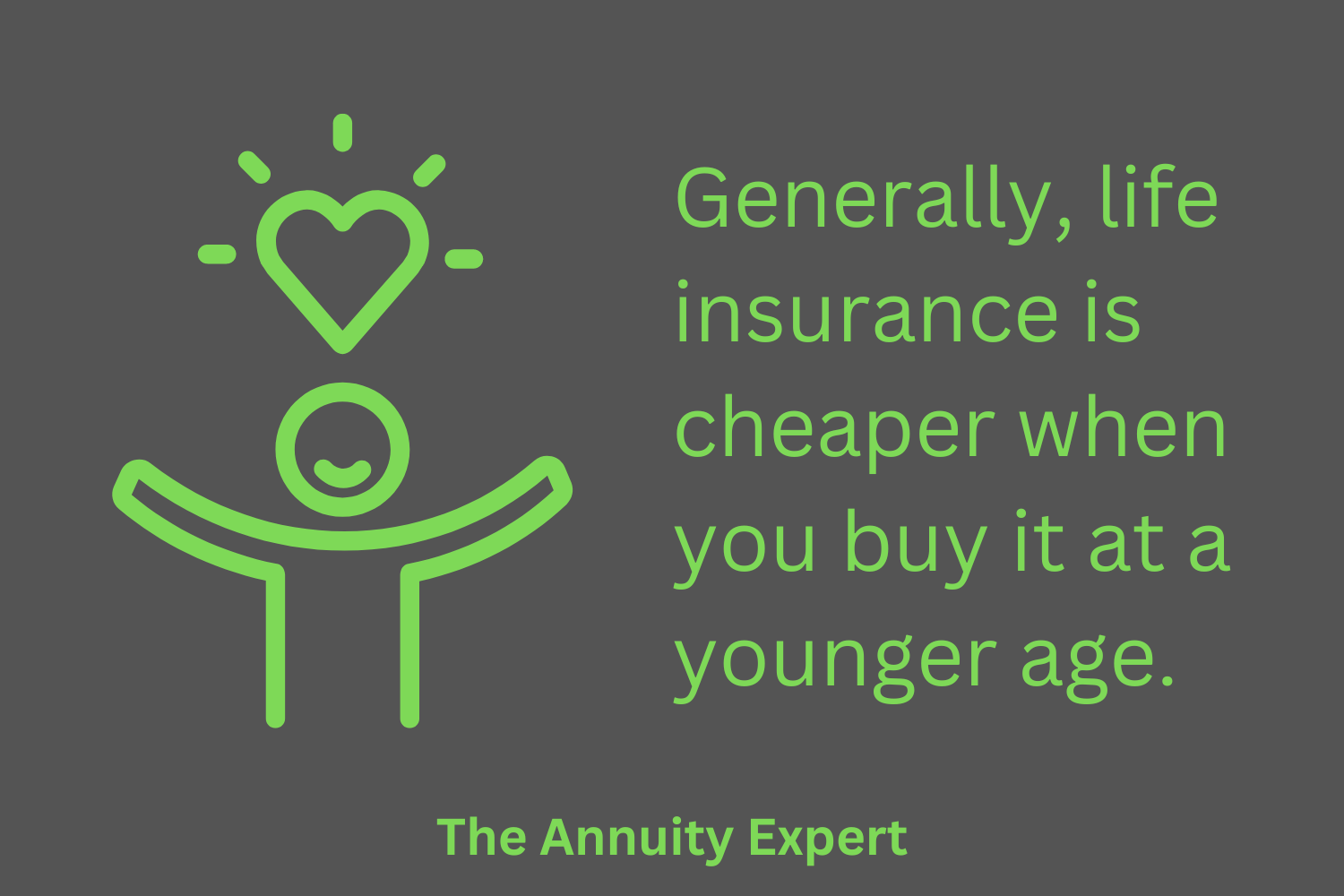 Cheapest Whole Life Insurance
Final Expense Insurance: Final expense insurance is a type of whole life insurance that covers end-of-life expenses. It usually has lower coverage amounts and, thus, lower premiums.
Conclusion
In summary, the cheapest life insurance options are term life insurance for younger individuals and final expense insurance for whole life coverage. Remember to shop around, maintain a healthy lifestyle, and consider your coverage needs carefully. Contact us today for a free quote.
Need Help Getting Life Insurance Coverage?
Contact us if you need help purchasing a life insurance policy. The service is free of charge.
Frequently Asked Questions
What is the lowest amount you can get for life insurance?
There are many factors to consider when determining how much life insurance you need, but the least you can get is typically $25,000. This coverage is typically sufficient for final expenses and outstanding debts, such as mortgages or car loans.
How much does $100k life insurance cost?
What is the right amount of life insurance?
When it comes to life insurance, there is no one-size-fits-all answer. The right amount of coverage will depend on your circumstances, including your number of dependents, financial obligations, and overall assets and liabilities. A rule of thumb is to purchase a policy worth at least ten times your annual income.
What is the least expensive life insurance?
Term life insurance is the most economical type of coverage. It's the simplest and least expensive form of protection, yet it only remains active for a set amount of time. If you seek permanent death benefits throughout your lifetime, whole life insurance provides more suitable coverage options.
Why is it so hard to get life insurance?
The most pressing challenge the insurance industry faces is medical underwriting. Life insurance and all other types of policies center around risk mitigation. Though each company has its manual and procedure for this process, you'll need to do the following before being approved: Complete an application form.
Does life insurance always pay out?
Most life insurance policies guarantee that the total face value of the policy will be distributed to the beneficiary after a policyholder's passing. However, in some cases, only a portion of this amount can be given out.
How much is 50k whole life insurance?
If you're looking for a $50,000 whole-life policy, know that the cost could range between $100 and $500 monthly. Different aspects such as your age, health condition, lifestyle choice, and tobacco use—in addition to other factors like where you live and how much coverage is purchased—will all play into determining what this final premium number will be.
Is $ 100,000 life insurance enough?
If you have enough savings or limited financial obligations, a $100,000 term life insurance policy can be all that is necessary. It can also cover funeral costs and any already agreed-upon expenses without further stress to your wallet.
What life insurance never goes up?
If you're looking for a reliable permanent life insurance policy, consider two popular options – traditional whole and universal. With the former plan, your premium payments are locked in for their duration: no surprises or unexpected increases!
Who offers the best life insurance for grandparents?
Because of their higher maximum coverage levels and A+ (Superior) rating with A.M. Best, Banner Life offers the best life insurance for grandparents.
What is the cost of life insurance per month?
The cost of life insurance per month can vary widely depending on factors such as age, health, coverage amount, and type of policy.
What is the average cost of a $ 10,000 life insurance policy?
On average, a healthy person under 40 may pay around $8-$10 per month for a 10-year term life insurance policy with a $10,000 death benefit. It's best to get personalized quotes from insurers to determine exact pricing.
What is the free life insurance?
Free life insurance is typically a small amount of coverage that an employer may offer as a benefit to employees, often equal to one or two times the employee's salary.
Related reading