Looking for a new insurance policy can be a daunting task. There are so many different companies and policies to choose from it can be hard to know where to start. That's why we've made it easy for you. In this guide, we will compare free insurance quotes online so that you can find the best policy for your needs. We'll cover everything from auto to health insurance so you can find the right policy at the right price. So what are you waiting for? Start comparing free insurance quotes today!
How Are Insurance Rates Calculated?
Insurance rates are calculated based on various factors used to determine the level of risk that a particular policyholder presents to the insurance company. These factors typically include things like the age, gender, social security score, and driving record of the policyholder, as well as the type of vehicle they are insuring and the location where they live.
Other factors that may be considered include the policyholder's credit score, occupation, and whether they have any previous insurance claims or incidents on their record. The insurance company will use this information to assess the likelihood of the policyholder making a claim and adjust the premium accordingly.
In addition to these individual factors, insurance rates may also be affected by broader trends and factors within the insurance industry, such as regulation changes, the frequency and severity of claims, and the economy's overall health.
Auto Insurance Quotes
There are a lot of factors to consider when purchasing the best car insurance. You want to find an auto policy that fits your budget but also offers the auto insurance coverage you need in case of an accident. And with so many different insurers, it can be challenging to know where to start. However, using an online quoting system, you can easily compare rates from various companies. This way, you can be sure you're getting the best possible car insurance quote.
Enter basic information about yourself and your vehicle, and you'll receive tailored quotes from various insurers. Then, you can compare car insurance quotes and coverage options to find the perfect policy for your needs. This process can be completed in just a few minutes to save time and money on your car insurance.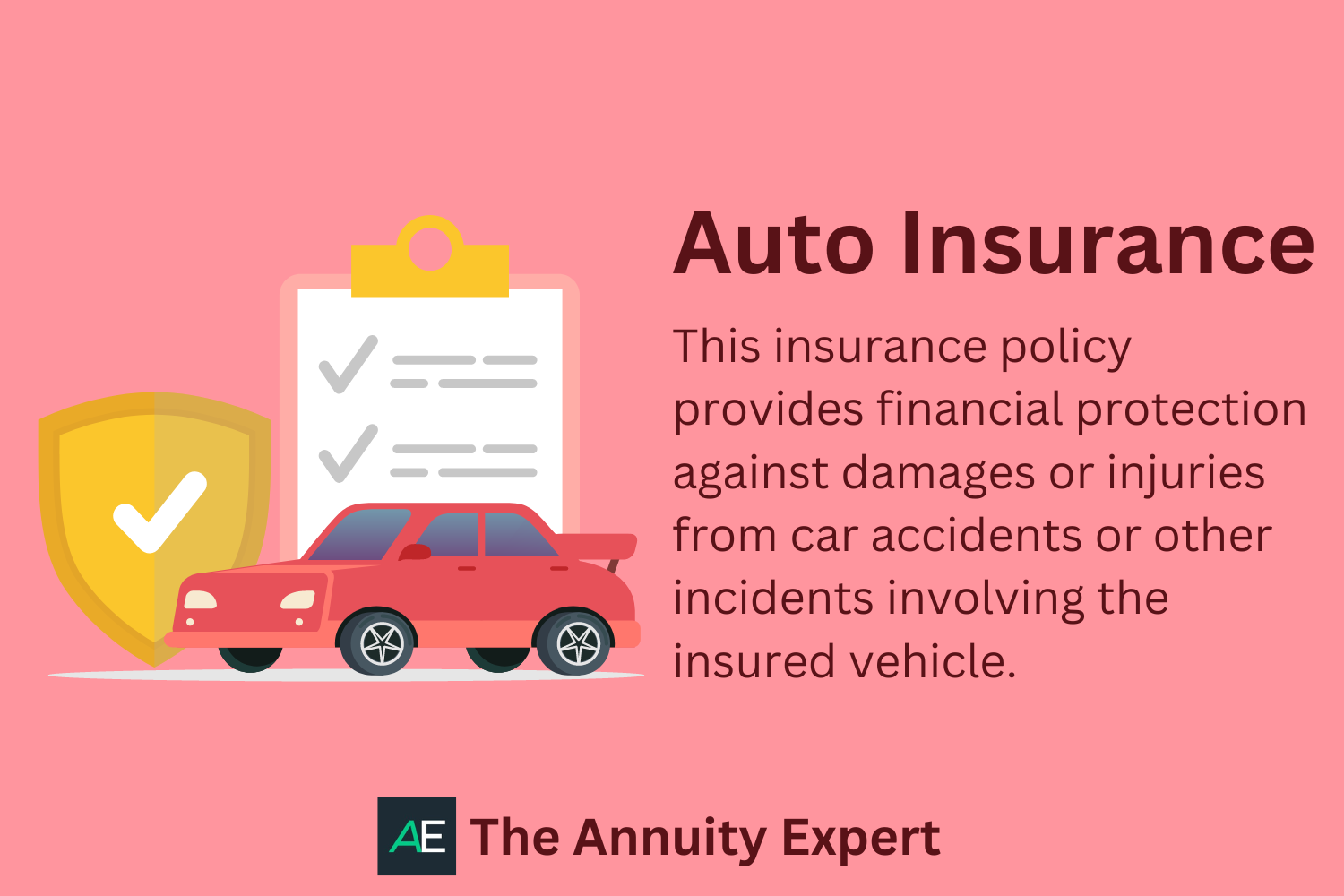 What Affects Car Insurance Rates?
Several factors can affect car insurance rates, including:
Age and gender: Younger and male drivers tend to be charged higher premiums than older and female drivers, as they are statistically more likely to be involved in accidents.
Driving record: Drivers with a history of accidents or traffic violations are considered higher risk and may be charged higher premiums.
Type of car: The make and model of the car being insured can affect rates. Cars with high performance or repair costs may be more expensive to insure.
Location: Insurance rates can vary based on where the car is primarily driven and parked. Areas with higher crime rates or accidents may result in higher premiums.
Credit score: In some states, a person's credit score can be used to determine their car insurance rate.
Deductible: The amount of the deductible, or the amount the policyholder must pay before car insurance coverage kicks in, can affect the premium. Higher deductibles can lead to lower premiums.
Coverage limits: The coverage a policyholder chooses can also affect rates. Higher coverage limits can lead to higher premiums.
Shop and compare car insurance quotes online for free from multiple insurance companies.
Life Insurance Quotes
When it comes to life insurance, there is no one-size-fits-all policy. Your best life insurance policy will depend on your needs and circumstances. However, a few general tips can help you get the best rates on life insurance.
One of the best ways to get cheap life insurance is to compare quotes from different insurers. By shopping around, you can ensure you are getting the most competitive rates.
Another way to get cheap life insurance is to buy a policy online. Many insurers offer discounts for customers who purchase their insurance policies online, a great way to save money.
Finally, be sure to review your life insurance needs regularly. Your needs will change over time, so it is essential to keep your policy current. By following these tips, you can be sure you are getting the best possible rates on life insurance.
Shop and compare life insurance quotes from multiple life insurance companies.
Home Insurance Quotes
Comparing home insurance quotes online is a great way to find the best rates. By taking the time to shop around and compare quotes, you can ensure that you're getting the best possible deal on your home insurance. Of course, when comparing quotes, there are a few things to remember, such as the type of coverage you need and the deductibles you're willing to pay. But by comparing shops, you can be sure you're getting the best possible deal on your home insurance. So don't wait; start comparing home insurance quotes today!
Shop and compare home insurance quotes from multiple homeowners insurance companies.
Health Insurance Quotes
Comparing health insurance quotes online is a great way to find the best rates for health insurance. You can compare health insurance rates from various insurers by entering your zip code into an online health insurance quote comparison tool. This makes finding the health insurer with the best rates for your specific needs easy. In addition, by using an online health insurance quote comparison tool, you can be sure you are getting the most accurate and up-to-date health insurance quotes available.
Shop and compare health insurance quotes from multiple health insurance companies.
Renters Insurance Quotes
Renters insurance is one of the most important things you can have as a renter. It protects your belongings if something happens to your rental unit, like a fire or burglary. It also provides liability coverage if someone is injured while on your property. Rental insurance is relatively affordable, but comparing renters insurance quotes from different companies is still a good idea before you purchase a policy. The best way to do this is to use an online comparison service, instantly comparing rates from multiple insurers. By comparing quotes, you can be sure you're getting the best possible rate on your renter's insurance.
Shop and compare renters insurance quotes from multiple insurance companies.
Motorcycle Insurance Quotes
Motorcycle insurance rates can vary widely, so comparing quotes from multiple insurers before purchasing a policy is essential. Thanks to the internet, comparing motorcycle insurance rates is easier than ever. Several websites allow you to enter your motorcycle's make and model and provide a list of insurers and their rates. You can also get quotes from individual insurers' websites.
Once you have a few quotes, you can compare them to see which company offers the best rate for the needed coverage. By shopping around for motorcycle insurance, you can be sure you're getting the best possible deal.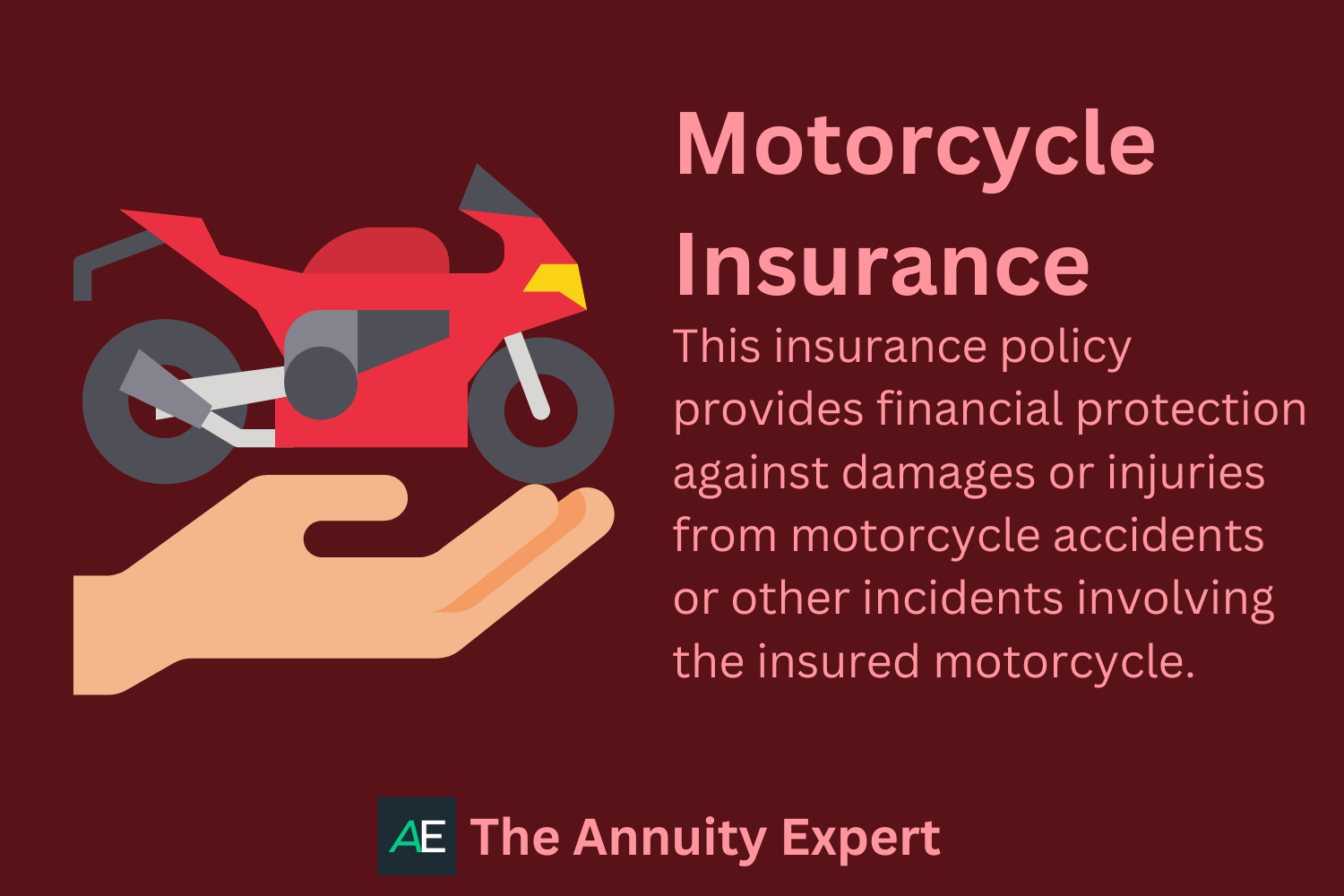 Next Steps
Ensure you have the proper coverage to prepare for surprises down the road. Taking the time now to cover yourself adequately can go a long way toward providing peace of mind that your family is taken care of in the event of something unexpected happening down the road. Read your quotes carefully to know what is covered and what isn't before making your final purchase decision.
Request An Insurance Quote
Get help from a licensed financial professional. This service is free of charge.
Frequently Asked Questions
What is an auto insurance policy?
A car insurance policy is a contract between an individual and an insurance company, providing financial protection against damages or injuries resulting from car accidents or other incidents involving the insured vehicle.
How do you get an auto insurance quote?
To get a car insurance quote, you can contact an insurance agent, visit an insurance company's website, or use a comparison tool to receive multiple quotes from different providers.
Are there car insurance discounts available?
Yes, car insurance discounts are available. Typical discounts include safe driving, bundling policies, student discounts, and vehicle safety features.
What information do you need to provide for a free car insurance quote?
To get a free car insurance quote, you must provide personal information such as your name, address, vehicle details, driving history, and car insurance coverage needs.
What is the role of insurance agents in providing insurance quotes?
The role of insurance agents in providing insurance quotes is to gather information about the customer's insurance needs and use that information to provide accurate and personalized insurance quotes from various insurance providers.
What is a covered accident in an insurance policy?
A covered accident is an event included in an insurance policy's coverage and for which the insurance company will provide financial compensation or benefits to the policyholder.
Do car insurance quotes affect my credit score?
No, car insurance quotes do not affect your credit score, as insurance companies use a "soft pull" on your credit report that does not impact your score.
What is typically not covered by renters insurance?
Renters' insurance typically does not cover damages or losses caused by floods, earthquakes, pests, intentional acts, or certain types of personal property, such as high-value items or pets.
Is $500 a lot for car insurance?
It depends on various factors, such as coverage level, location, driving history, and vehicle type. However, $500 per year is considered affordable for many drivers.
Who can answer common questions about car insurance?
Car insurance agents, brokers, or representatives from insurance companies are knowledgeable and can answer common questions about car insurance policies, coverage options, premiums, and claims processes.
Can life insurance provide financial protection similar to the coverage provided by car insurance coverages?
No, life insurance primarily provides financial protection in the event of death or terminal illness, whereas car insurance covers damages and liabilities specific to vehicle-related incidents.
Related Quotes
Long-Term Care Insurance Quotes